act_intermediaries_guidelines
Table of Contents
IT Act Intermediaries Guidelines 2018
Ministry of Electronics and Information Technology has drafted changes to IT Act, introducing intermediary guidelines 2018 to the 2011 rules.
The changes proposed are stated to control the Misuse of Social Media Platforms, Reduce the spreading of Fake News, etc. Some changes that are proposed are,
The government can request the intermediaries (services) must submit the information of the users within 72 hours as asked by the government. It may be either writing or b electronic means.
The intermediary shall deploy automated tools to remove, disable unlwaful contents (which is not clearly defined) without any notice and warnings.
The users of the intermediary are asked not to post any content which are harmful, obscene, libellious (which is not clearly classified) and also such contents will be removed.
Contents threatening unity, integrity, of the state shall be removed and banned.
The above are some of the changes mentioned in the latest draft. Even though the positive aspects are clearly being discussed and portrayed, the view of India shifting to a surveillance state is being ignored and not brought into discussion.
Some Questions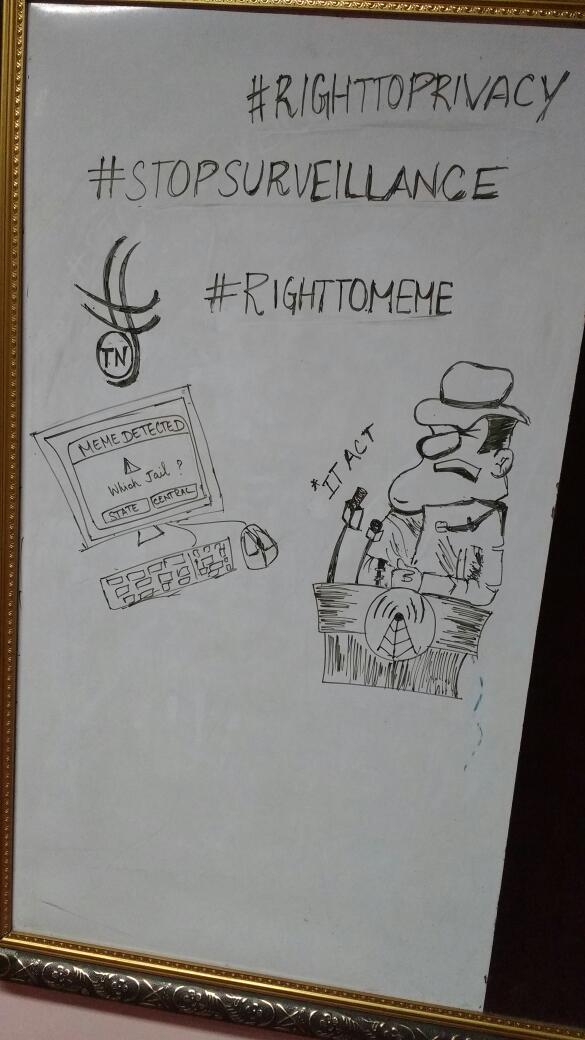 We, as a Free Software Movement respecting individuals Freedom and Privacy in Social space have some questions and demands clarifications regarding the guidelines.
Does the above results can only be achieved through surveillance and not by any alternate means?

Does the individual needs to sacrifice their #RightToPrivacy and #RightToSpeech surrendering the control to the government?

Is it not a threat to Privacy and against Right to Privacy according to the constitution?

Is there a way for the people to monitor the government apart from Elections once in 5 years?

Why should the government be afraid of false claims against them, if they are elected by majority people in the nation?

Why the decision to hear public opinions by MEITY is not being advertised widely as implemented for other Free schemes and measures by the government?
Now,
MEITY has asked for Public opinions regarding the Amendment of Intermediary guidelines and the last date to submit it is Jan 31st 2019 . After reading about the changes, submit your opinion to [email protected] and support the fight against mass surveillance.
Important Links
act_intermediaries_guidelines.txt · Last modified: 2021/06/06 12:11 by 127.0.0.1
---